PDF Password Remover Mac
PDF Password Remover Mac Download
Download PDF Password Remover Mac to Remove PDF Restrictions on Mac OS

There are many PDF files that would restrict you from being able to print them out or convert them, which implies that those files must have been protected. PDF Password Remover is a type of shareware tool that enables the removal of PDF restrictions from protected PDF files on Mac OS X. By choosing the PDF Password Remover Mac, you are privileged to enjoy various advantages from the software. You can access the Batch Mode feature, which allows you to remove password protection from a batch of PDF files. It is quite an easy process; all you have to do is to drag and drop several files and then process them. It is not only fun but likewise economical and practical.



Mac Tools Pack Special Promotion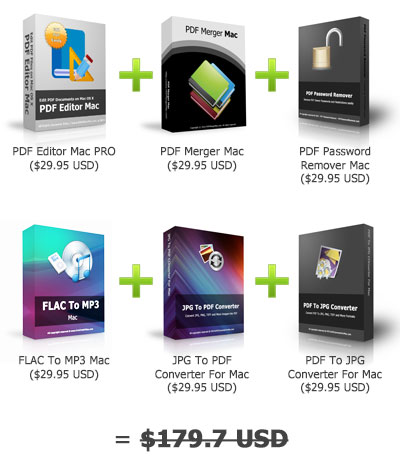 Now for only $49.95 USD!
More than 72% OFF!
Check More Details!
PDF Password Remover Mac Download
PDF Password Remover Mac Info and Screenshot
This particular PDF tool enables you to do three things to password-protected PDF files: Print out, convert or modify and use files as you wish. Its ability to decrypt restricted files and make them useful and usable is quite amazing. This tool decrypts restricted or encrypted PDF files; without this tool, you would be unable to modify, print or convert password-protected PDF files. If you have restricted PDF files on your Mac that are given you hard time, download and use this app to help you transform or even print out the PDF files.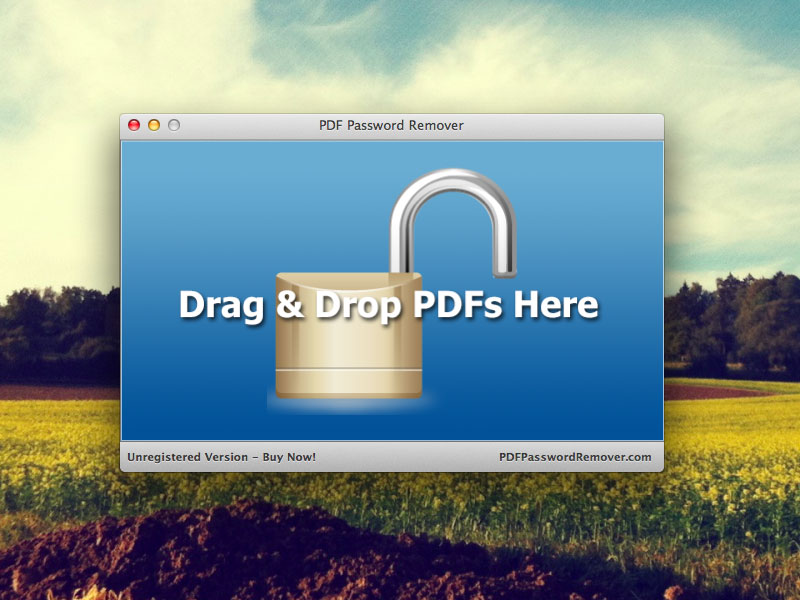 There are two main methods of getting rid of PDFs passwords using the PDF Password Remover Mac. First, it would directly remove Owner Password. Next, it would remove User Protection Password; during this process the user password is required. If you want to use it, you will drag and drop your PDF file on to the PDF Password Remover Mac. This would make it begin the removal process, owner, or user password protection. After this is done, you are now capable of accessing the PDF files as you wish, you can;
- Copy the content from the PDF.
Once you are done with removing the password protection from your PDF file, you can copy the content text from the PDF file and use the version wherever you wish.
- Print the PDF.
It is impossible to print a password protected PDF, so once you get rid of all restrictions using the PDF Password Remover Mac, you can quickly and freely turn your PDF files into normally printed documents.
- Convert the PDF documents to other formats.
You can convert your PDF files to another document format after password removal because PDF files which are restricted cannot be converted. Even if you make use of an effective PDF to Word Converter, you would still have to make use of a PDF Password Remover Mac first. So, when you are done using the PDF Password Remover Mac, you make use of your desired PDF converter to turn your PDF files to MS Excel, MS Word, images, or any other document of your choice.
PDF Password Remover Mac will give users the ability to access protected and restricted PDF on Mac OS X by removing their password protection. So that they can print, convert, and modify protected PDF files. This tool also helps in removing;
- PDF printing security

- PDF copying security

- PDF editing security
How to Use PDF Password Remover Mac
- Download the tool on your device firstly

- Unpack the DMG file and drag the application onto your Desktop or Application folder, and run the program.

- Choose or select the protected PDF file you wish to have access to.

- Now, you drag and drop your PDF files on to the PDF Password Remover Mac window, and it will start the removal process immediately.


PDF Password Remover Windows Version


In addition to the PDF Password Remover Mac, this shareware also provides a Windows Installer Version and portable version. Portable version is known as a zip file that doesn't need to be installed on your computer. All the user should do is to unzip the file and should then run their PDFPasswordRemover.exe file.

The best Part and advantage of this tool is that it does not need to be installed on your PC. You can carry the tool most essentially the .exe file, in a portable disk, and use it on any machine you choose.